2nd Annual Holiday Shopping Event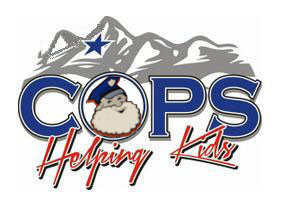 EL PASO MUNICIPAL POLICE OFFICERS' ASSOCIATION
747 E. SAN ANTONIO AVE #206
EL PASO, TX 79901
(915) 779-9900
FAX (915) 772-0031
http://www.epcopshelpingkids.org
FOR IMMEDIATE RELEASE:
2nd Annual Holiday Shopping Event
"El Paso Cops Helping Kids"™
The El Paso Municipal Police Officer's Association is proud to announce our 2nd Annual Holiday Event "El Paso Cops Helping Kids"™. This program has been designed to unite El Paso Police Officers Association members and public safety officials with local disadvantaged school children to inspire them through positive reinforcement and flourish within a supportive community.
The event will take place in December at the Target store located at Bassett Place Mall, in El Paso. Each child will be eligible to receive new shoes, several outfits of winter clothing and a toy. Our goal is to spend $200.00 per child. The children will be selected based on need from the three following school districts: E.I.S.D., S.I.S.D. and Y.I.S.D. We are hoping to provide for at least 200 children, and hopefully we can sponsor more in the coming years.
Our Annual Back to School and Christmas events have been a huge success, helping over thousands of disadvantaged children with much needed school supplies, clothing and toys for Christmas.
The El Paso Municipal Police Officer's Association strongly believes that we are making a difference in the lives of our children and families in El Paso and the surrounding area. Thank you hardly seems enough. But, please know that we are grateful for your support as we prepare to embark on the program that will hopefully last for years to come.
If you have any additional questions please call our office at: (915) 779-9900.
Mark Campos
Executive Director
El Paso Cops Helping Kids
E.P.M.P.O.A
*** We do not distribute donor lists**
Download:

2ndAnnualX-Mas.docx