Support from EPMPOA and C.O.P.S.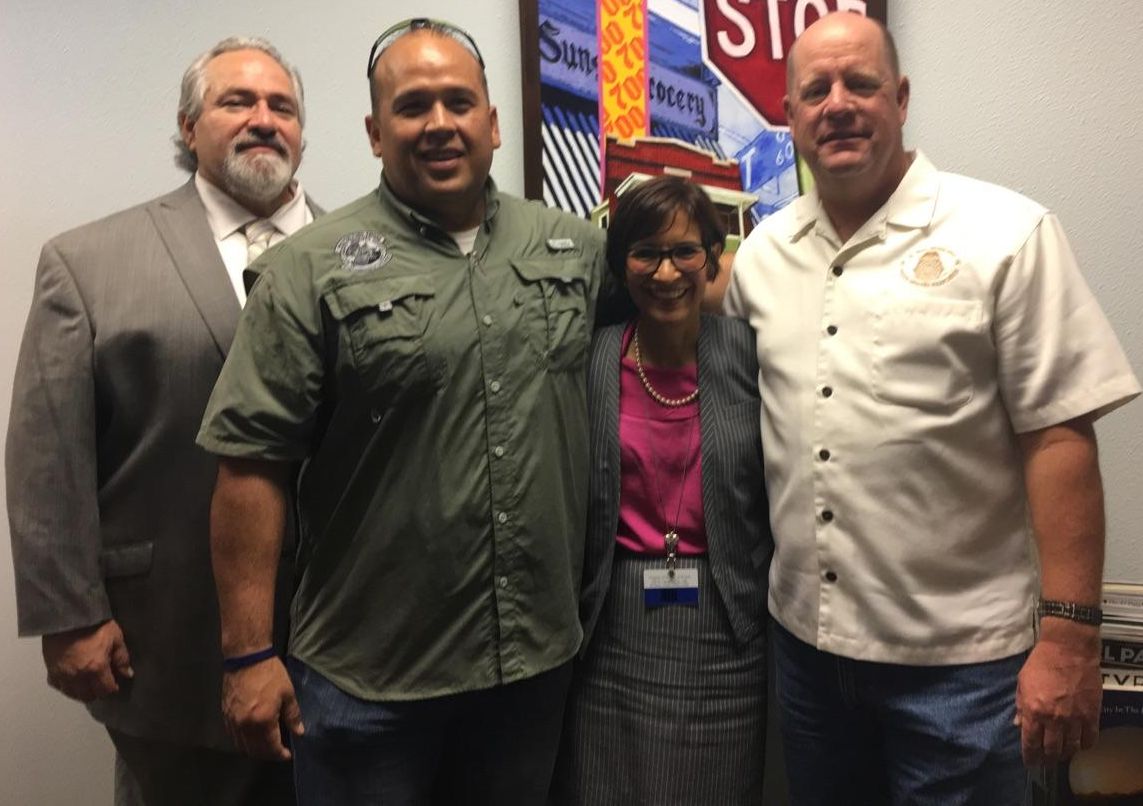 It took a runoff to settle the "Special Election" for City Council Representative of District #8, but in the end Cecilia "Cissy" Lizarraga prevailed. On July 15, 2017, Cissy Lizarraga defeated her opponent, Robert Cormell by a 55 to 44% margin and replaced Cortney Niland who resigned amid personal problems. Mrs. Lizarraga, wife of 168th District Court Judge Marcos Lizarraga, will finish out the unexpired term.
The El Paso Municipal Police Officers' Association along with the Coalition of Public Safety Officers (C.O.P.S.) proudly endorsed and supported Cissy Lizarraga in her bid for public office.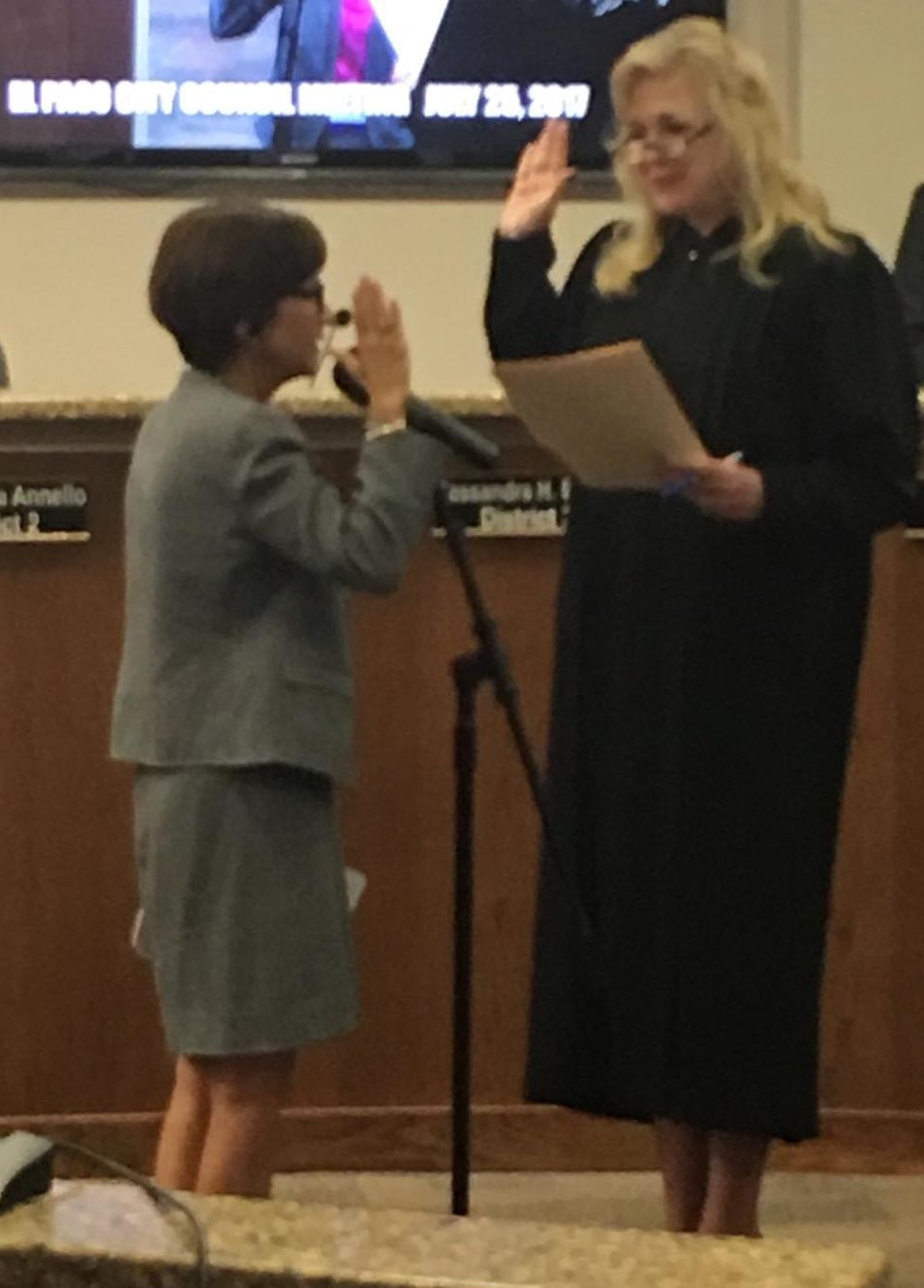 Cissy Lizarraga was officially sworn in at the City Council meeting on Tuesday, July 25, 2017 and immediately took office.
In the photo above, Representative Lizarraga is surrounded by members of C.O.P.S. (Kevin Quinn, Marco Camarillo, and EPMPOA First Vice President and PAC Chairman, Michael Short).
Congratulations to Representative Lizarraga! We look forward to establishing a good working relationship with you and your staff.
The EPMPOA would like to thank all of our members who reside in District #8 that voted for Cissy Lizarraga. Your vote matters!