122nd Police Academy Class Graduation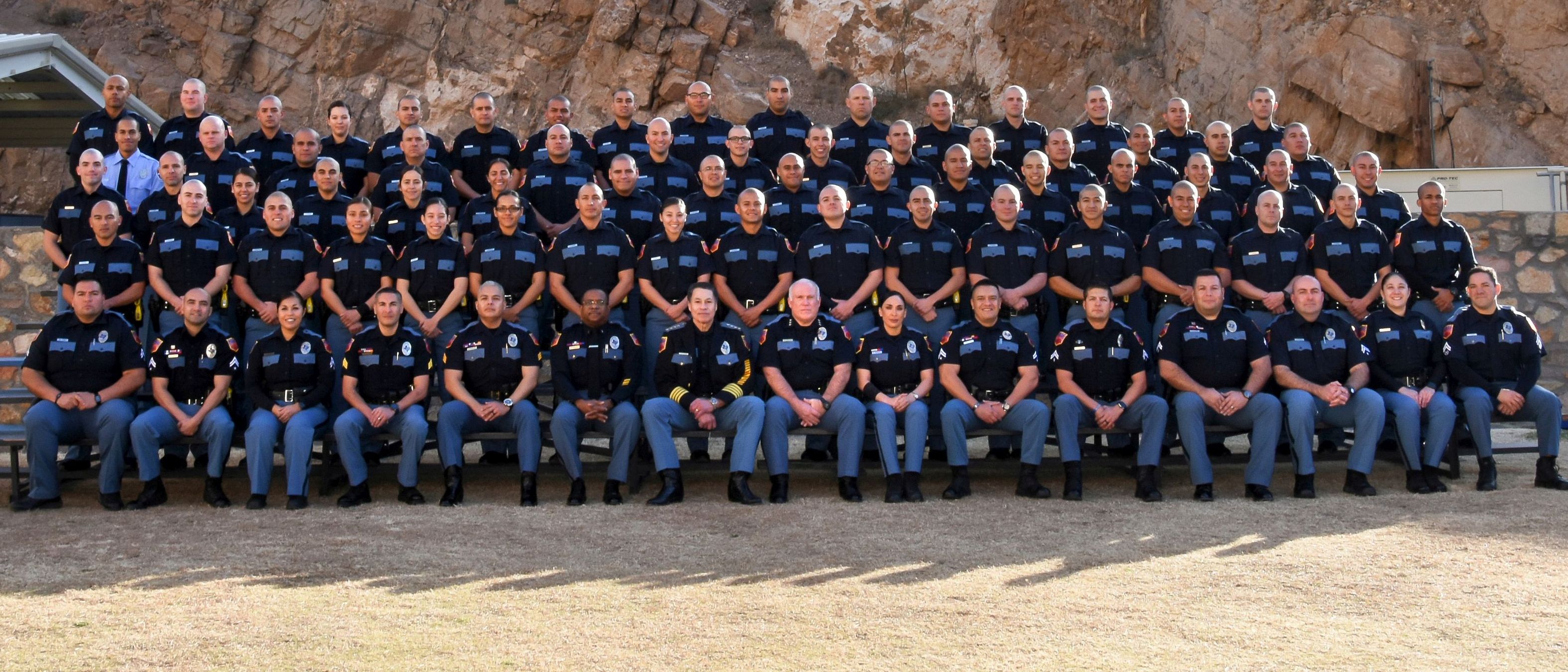 The El Paso Police Department has added new officers to their ranks with the graduation of the 122nd Police Academy class. Police Chief Greg Allen swore in the sixty-three (63) recruits in a ceremony held on Monday, January 22, 2018 at Pebble Hills High School.
The graduates of the 122nd Police Academy class, which began their training on June 19, 2017, includes eight female officers. One graduate became a fire marshal with the El Paso Fire Department. The rookie officers have been assigned to patrol duties at the five Police Regional Command Centers.
The El Paso Municipal Police Officers' Association is proud to announce that all of the new officers signed up as members of the EPMPOA and the Combined Law Enforcement Associations of Texas (CLEAT). The El Paso Police Department now has approximately 1,091 officers.
Congratulations to the new officers who chose to become part of the few who are "Dedicated to Serve and Protect" others as "El Paso's Finest." Best wishes to all as they start their law enforcement career; and remember to stay safe!