EPPD to Honor Ofc. Clifford Gongaware with Retired Police Honors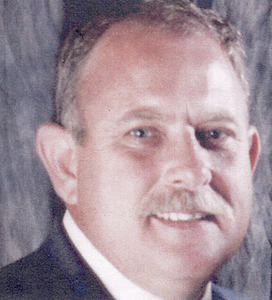 (Ret.) Officer Clifford C. Gongaware #415
The El Paso Municipal Police Officers' Association sadly announces the recent passing of retired Officer Clifford C. Gongaware #415, who passed away unexpectedly on December 21, 2018 in Gulnare, Colorado at the age of 70.
(Ret.) Officer Gongaware served the El Paso community as a peace officer for 23+ years. He was commissioned by the El Paso Police Department in May of 1974 and retired on June 5, 1997.
His careers were those of service - as an MP in the Army during the Vietnam War, as an explosives and hazardous materials technician and K-9 officer of the El Paso Police Department, and as a United Nations Peacekeeper in Bosnia, Kosovo, and in East Timor. He believed in honesty, integrity, and loyalty.
He was fiercely loved, and he will be missed by his wife, daughters, grandchildren and sisters, extended family, and friends and colleagues from all over the globe. The world is poorer for his absence.
If you ever want to find Cliff's spirit, you need only grab a cup of coffee and a rocking chair from which to watch the sun rise over the trees. He will be right beside you.
Per his request, there were no services. His ashes were scattered in the forest on the land he worked so hard to care for in his retirement years. In lieu of flowers, please plant a tree in Cliff's name.
Locally, at 8:00 AM on Thursday, January 31, 2019, the El Paso Police Department Honor Guard will raise a United States flag at Police Headquarters, 911 N. Raynor St. and fly the flag for 24 hours in honor of Retired Officer Clifford Gongaware.
On Friday, Februry 1, 2019, at 8:00 AM, the EPPD Honor Guard will lower the U.S. Flag and will fold it. The flag along with letter of commendation from (Ret.) Officer Gongaware's personnel file will be sent to his wife Cynthia.
The El Paso Municipal Police Officers' Association offers our most sincere condolences and asks that you please keep the entire Gongaware Family in your thoughts and prayers. Officer Cliff Gongaware, thank you for your service!