Michael Short Elected President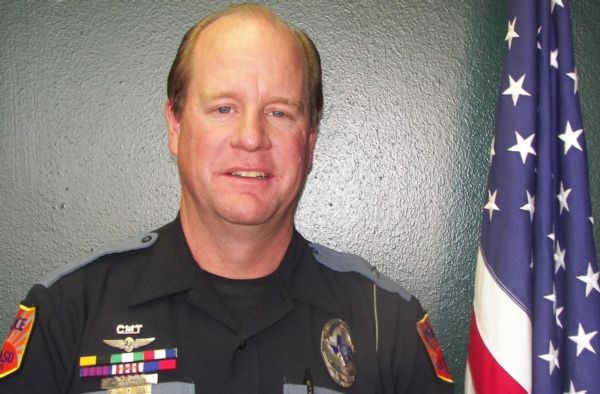 Incoming EPMPOA President Michael Short
The El Paso Municipal Police Officers' Association held elections earlier this month (August 4-10, 2019) for the office of President (Executive Board - Class I Director) and for Region III/Pebble Hills Regional Command Center Representatives (Executive Board - Class II Directors).
The elections, conducted via online electronic voting at www.epmpoa.org, were the only elections required during this odd-years election cycle (elections for the various positions are staggered). Candidates for the other office or Director positions were either unopposed or not-contested.
Here are the results:
EXECUTIVE BOARD - (PRESIDENT - Class I Director):
-Michael Short: 398
-Ron Martin: 299
(REGION III - Class II Directors):
Four persons competed for three positions in this race. The top three were elected.
-Carolina Aldaba: 88
-James Tobias: 71
-Fred Arias Jr.: 65
-Sergio Soto Jr.: 31
The voting results for both elections were certified at the Board of Directors meeting on Tuesday, August 14, 2019. The elections took place during a difficult time for everyone, as the Wal-Mart mass shooting had just occurred. A sincere "thank you" goes out to those who took the time to vote in these important elections in spite of being extremely busy.

Congratulations to Michael (Mike) Short, who will become the new President come October. Congratulations also to Carolina, James and Fred at PHRC, they were sworn in at the board meeting and took office immediately thereafter because of the vacancies created when the prior directors (motor officers) were transferred to Headquarters at the end of June. They join the other Class I and Class II Directors who were nominated and/or were unopposed in this year's (odd-years) election cycle.
Addressing the voting results, Michael Short stated, "My thanks to Ron for 10 years of dedicted service to the EPMPOA as President and many other years before that. I have enjoyed working with you. As for the future, we carry on and do what we have always done...care for our members as family and strive to bring them better pay and working conditions."
Ron Martin stated that he would "try to resolve any pending matters before the end of my term and will work with Mike for a smooth and easy transition."
The recently elected Directors will be installed officially at the annual EPMPOA Installation and Service Awards Banquet and Dance on Saturday, October 19, 2019 at the Memorial Hall.
The El Paso Municipal Police Officers' Association, "Serving Those Dedicated to Serve and Protect."