Fallen Officer Darian Jarrott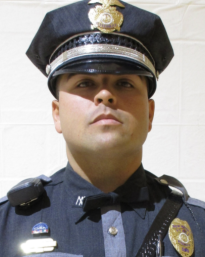 The El Paso Municipal Police Officers' Association extends its deepest condolences to the family, colleagues and friends of the New Mexico State Police Officer who was shot and killed in the line of duty during a traffic stop on Interstate 10 East near Deming on Thursday, February 4, 2021, while assisting Homeland Security Investigators.
Our thoughts and prayers go out to the family of Officer Darian Jarrott and the entire New Mexico State Police Department. Officer Jarrott, who had worked with the NMSP since 2015, leaves behind a fiancee, three small children and had another child on the way.
Click here if you would like to contribute to the Officer Darian Jarrott Memorial Fund via GoFundMe.