2022 EPMPOA "Turkey Bowl" Flag Football Tournament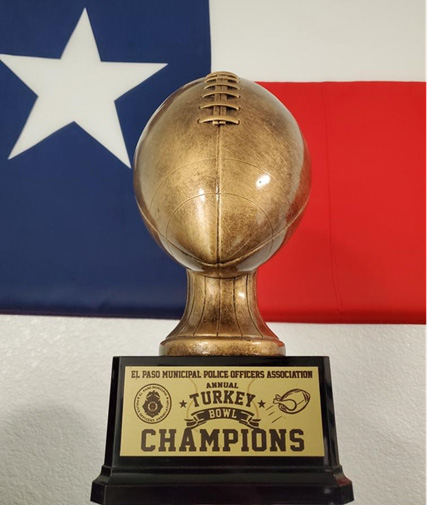 MRVC Iron Pigs are the defending champions! Will they be dethroned this year?
The El Paso Municipal Police Officers' Association is hosting the 2022 "Turkey Bowl" Flag Football Tournament just in time for Thanksgiving! The tournament will be held on Saturday, November 12, 2022. Games will be held at Ranchos Del Sol Park, 1100 Ted Houghton Dr. Game times are pending the finalization of the schedule and will be announced as soon as they are made known. It is not too late to enter your team; remember, players must be EPPD Officers and play for the Region/Division in which they work.
For additional information, contact EPMPOA Second Vice President Eloy Serna at (915) 494-1710.