| | | |
| --- | --- | --- |
| Welcome | | You are not currently logged in. |
| | | |
| --- | --- | --- |
| | | |
| | | |
| | | |
ATTENTION CLEAT MEMBERS – FREE CALIBRE PRESS CLASS CLEAT is sponsoring some FREE seats to the upcoming Calibre Press Advanced Criminal Patrol Tactics class in El Paso on Friday, September 19, 2014. First come, first served.  We have 40 seats to fill, so REGISTER NOW, to guarantee your seat. Register online with the PROMO/DISCOUNT Code "CLTADVEP". Read More...
Download:

PatrolTactics_Flyer091914.pdf
On August 2, 2014, a team of current and retired El Paso Police Officers participated in the Inaugural "Badges vs. Badges" Shotgun Shootout. The event, a competition featuring members from local public safety agencies was held at the El Paso Skeet and Trap Club. Read More...
The Combined Law Enforcement Associations of Texas or CLEAT was born during the mid-1970's by innovative police officers seeking to enhance the law enforcement profession. CLEAT's rich history begins with rank and file officers not being represented. The organization began by separating itself from a do-nothing, pro-management organization that refused to represent its members. Read More...
Contract negotiations between the City of El Paso and the El Paso Municipal Police Officers' Association are scheduled to continue through the end of June. The two sides have had several bargaining sessions in an attempt to reach an agreement. Read More...
The El Paso Firemen and Policemen's Pension Fund ranked among Texas' top-three pension plans in a closely watched measure of average yearly returns over long-term investing horizons, according to the Texas Association of Public Employee Retirement Systems (TEXPERS) in a recently released report. TEXPERS recognized the El Paso public safety employee pension for its 8. Read More...
Police Officer Deaths Up in the First Half of 2014
The National Law Enforcement Officers Memorial Fund has released preliminary statistics showing a 38% increase in law enforcement fatalities in the first half of 2014 compared to the same time last year. The figures are the first indication of an upward trend in police officer deaths since 2012.
Read More...
SUPPORT YOUR LOCAL EPPD POLICE EXPLORERS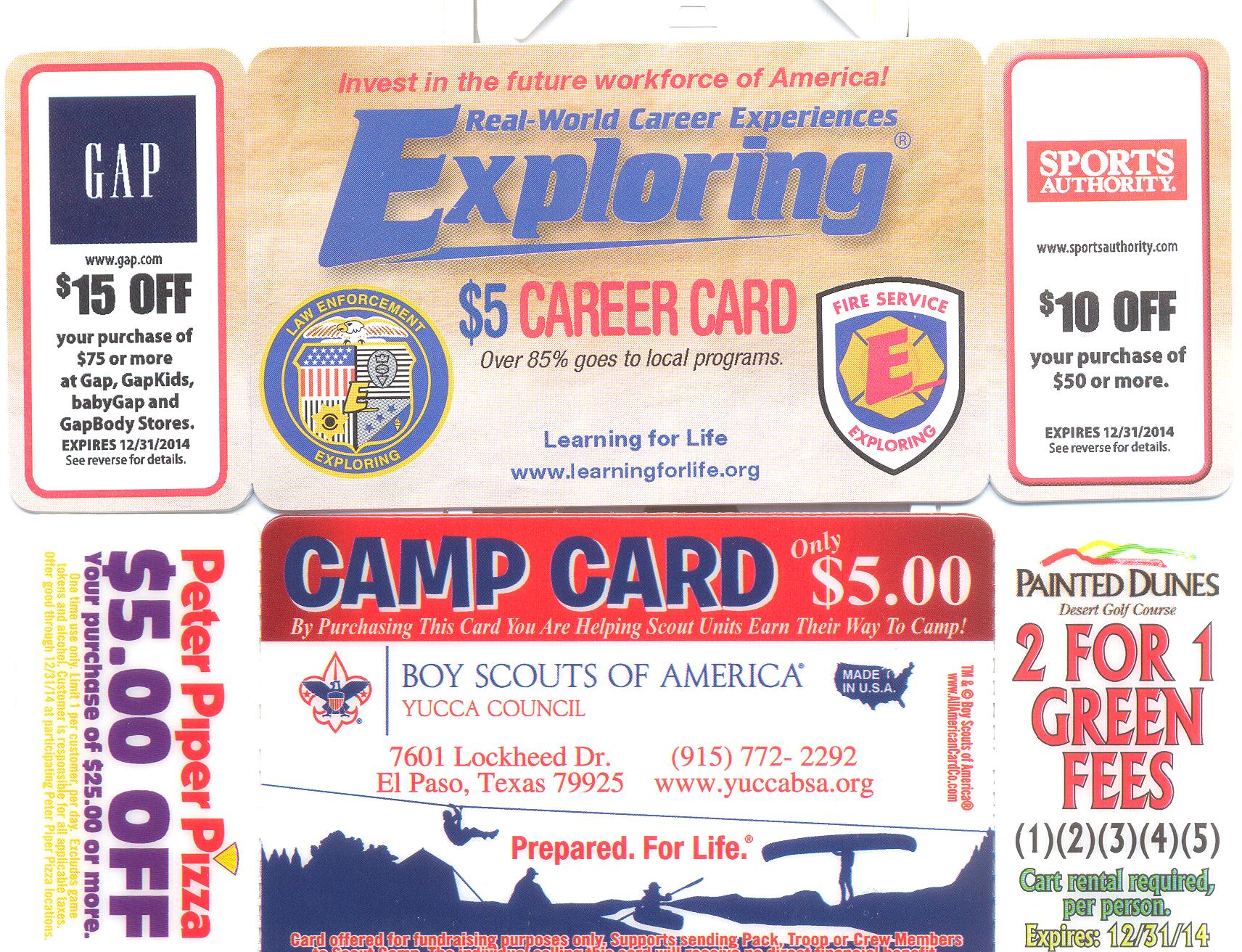 Shop and help "El Paso Cops Helping Kids"...
The Helen of Troy Warehouse Outlet Store will donate a percentage of your purchase to assist El Paso Cops Helping Kids. Please help us support our community's children.
Editorial Policy

The EPMPOA website is a service set up to provide information and assistance to the men and women of the El Paso Municipal Police Officers' Association.

Publication of articles and letters on the website voicing viewpoints do not necessarily reflect the views of the El Paso Municipal Police Officers' Association, the Editorial Staff or of the El Paso Police Department. All letters and articles received must be accompanied by the author's name and daytime phone number.

Articles may be printed as "

Name Withheld at the request of the author

." Freedom of expression is recognized within the bounds of good taste and space limitations. All material will be reviewed by the EPMPOA Legal Staff prior to publication and all articles are subject to editing by the Editorial Staff.