Reporting Period (April 18-May 22)
Officers of the great Mission Valley Regional Command, as most of you know, our EPMPOA Valley Representative transferred from the Valley Station. Officer Joe Olvera transferred to the Pebble Hills Regional Command and vacated the position. Thank you Joe for all the time, hard work, and dedication you donated to the Valley officers, officers of the El Paso Police Department, and officers' families while serving as our rep. It did not go unnoticed.
April 18, 2017, Officer Efren Vasquez and I were appointed by the EPMPOA Board to fill the two vacant representative slots for the Mission Valley. We are excited to be representing this great station and are available to assist you with any association business. In the shift meeting room there is a board that is dedicated for EPMPOA business. We will be doing our best to keep valuable information updated on the board. Currently there is information regarding Wellness Clinic locations and hours, Internal Affairs and Critical Incident guidelines, among other information. Please take a look at the board and feel free to provide suggestions on what you think may be important. We will try to accommodate those requests to the best of our abilities.
There has been a lot going on since we were appointed. First, members were presented with the May Uniform Election, starting with early voting for Mayor and City Representatives. We attended shift meetings to inform the members who the association endorsed and to remind them to take the time to go out and vote. Unfortunately, word has it that turn out for voting was low around the city. Remember, an association is only as strong as its members, so please go out and vote in the runoff election. Early voting is from May 30 through June 6, and Election Day is on Saturday, June 10, 2017.
April 28, 2017, some EPMPOA members had the honor of meeting and having dinner with Chris Heisler, founder of The United States Honor Flag non-profit group. During dinner, Chris told us his story behind the creation of the United States Honor Flag organization. It was an amazing and heart felt account of multiple events that led to its inception. You can read his story on their Facebook page at The United States Honor Flag. Chris and his small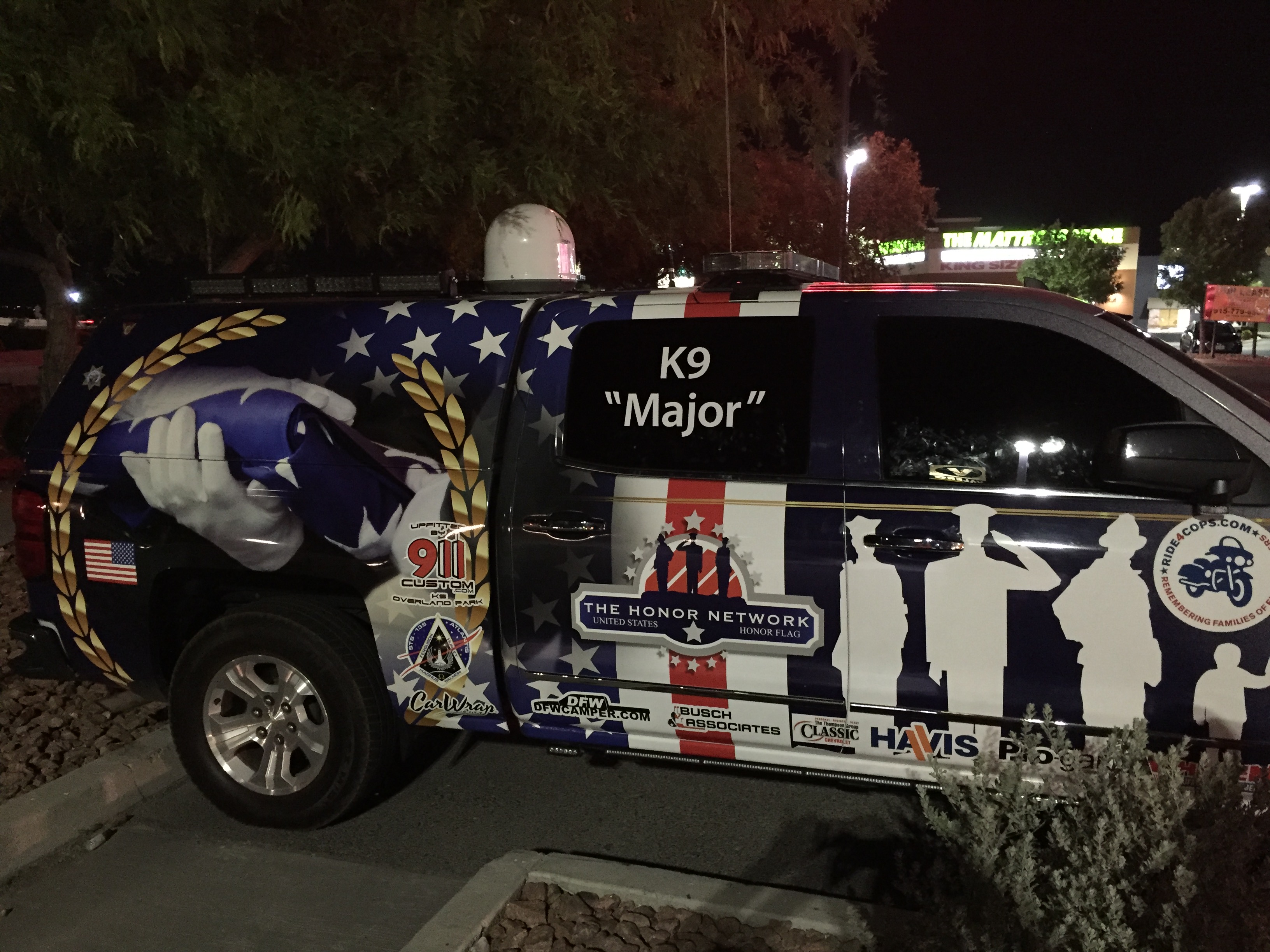 staff do not take any type of compensation for the work they do. He has funded his travels to pay tribute to fal
len officers, firefighters, and emergency medical personnel across this great nation out of his own pocket. He and his staff do this out of a great sense of duty. Unfortunately, his personal funds are running low. He is apprehensive about the continual funding of the organization for future travels to
continue to pay tribute to fallen heroes. Their organization has created a Go Fund Me account
where grateful citizens can donate money to the cause. Maybe officers of this great department can come together and organize a collection and present a check to Chris in support of this awesome cause. Chris has always been here for our officers and the Department when we had the unfortunate instance of a line of duty death here in El Paso and surrounding areas.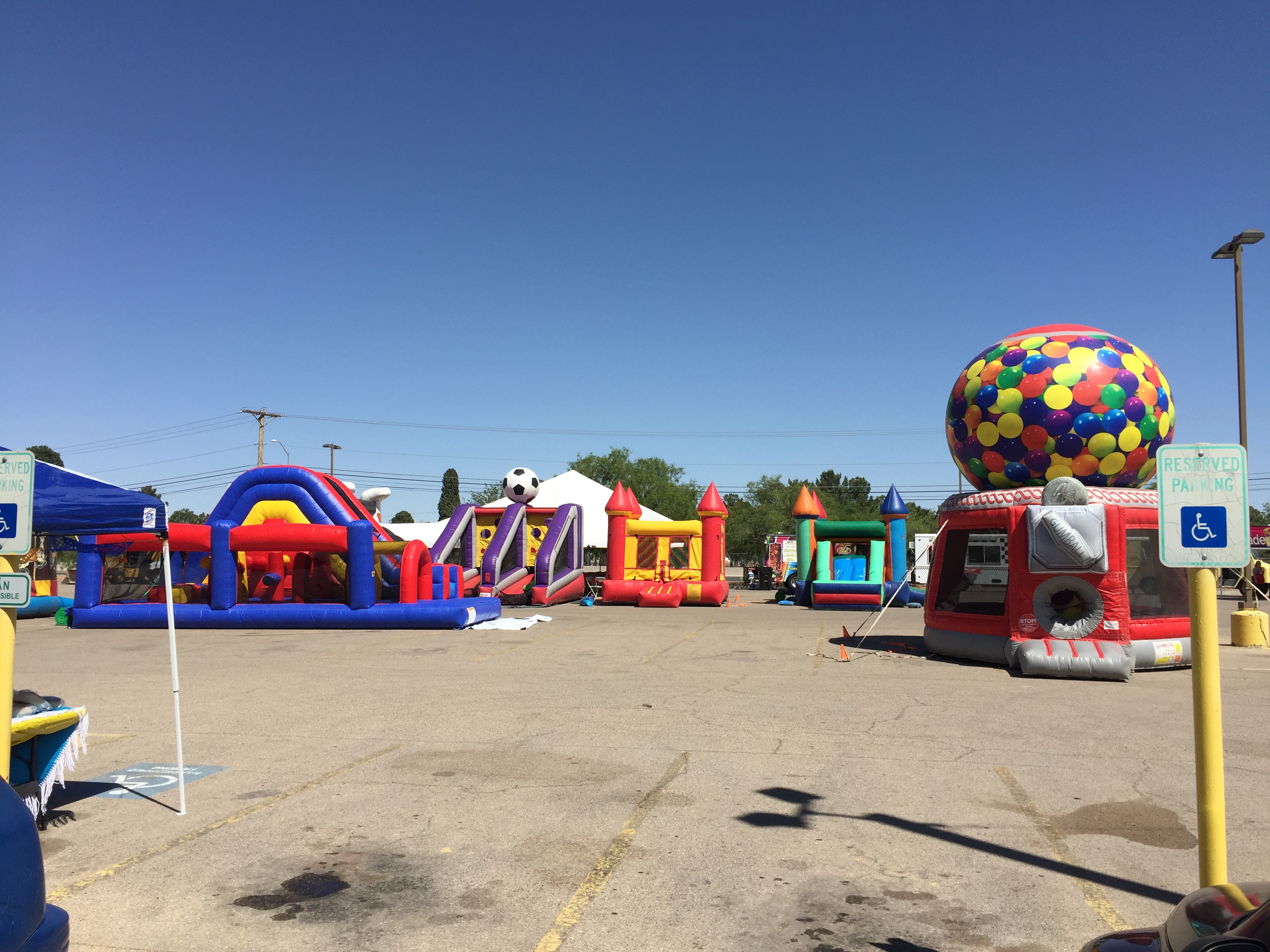 May 5, 2017, two members of the EPMPOA were invited by former El Paso CLEAT Attorney Gerald "Gerry" Cichon to attend a block party to celebrate the RAD Phase 1 Completion at the Kennedy Housing Apartments. Mr. Cichon has since become the CEO of the Housing Authority of the City of El Paso. He and his team successfully renovated and updated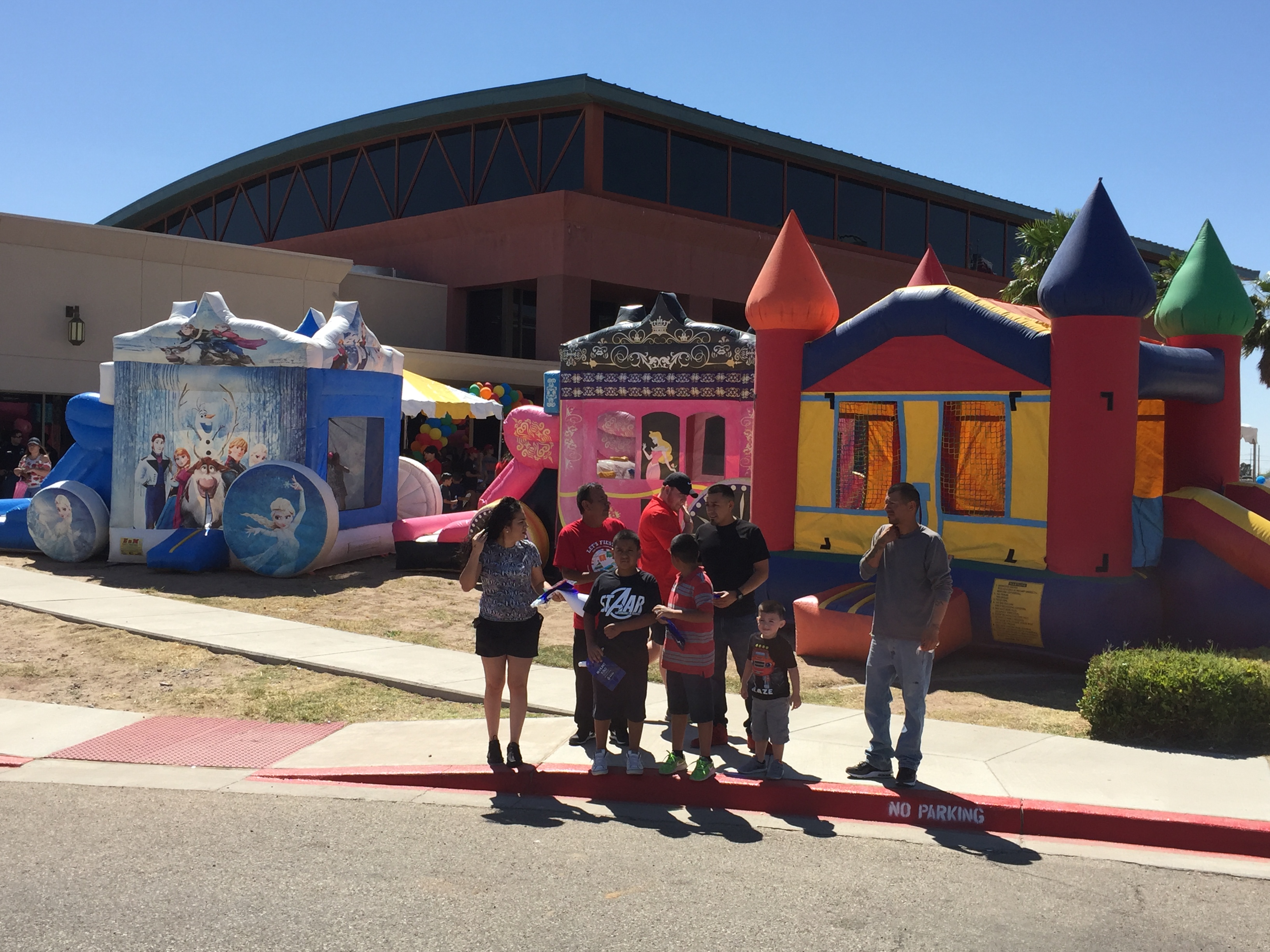 a portion of the Kennedy Apartments for current and future residents. The block party was a great success! Residents, their children, and people from the surrounding neighborhood were treated to a variety of food trucks, games, jumping balloons, as well as a rock climbing wall. I want to congratulate Gerry Cichon for this great accomplishment and future successful endeavors.
May 20, 2017 marked the 4th Annual EPMPOA Fallen Officers Memorial Run. The attendance for this year's run was very impressive and to me seemed to be very successful. Thank you to all the volunteers who gave of themselves and their time to help make this event run smoothly. I want to give a huge shout out to the Valley officers that ran the 5K portion of this event in full uniform. There was a large buzz around other runners and spectators when they saw the MVRC officers running in full uniform. I myself thought it was a powerful display of respect to all the officers we have lost on our department. I am proud to say I work in the Mission Valley Regional Command.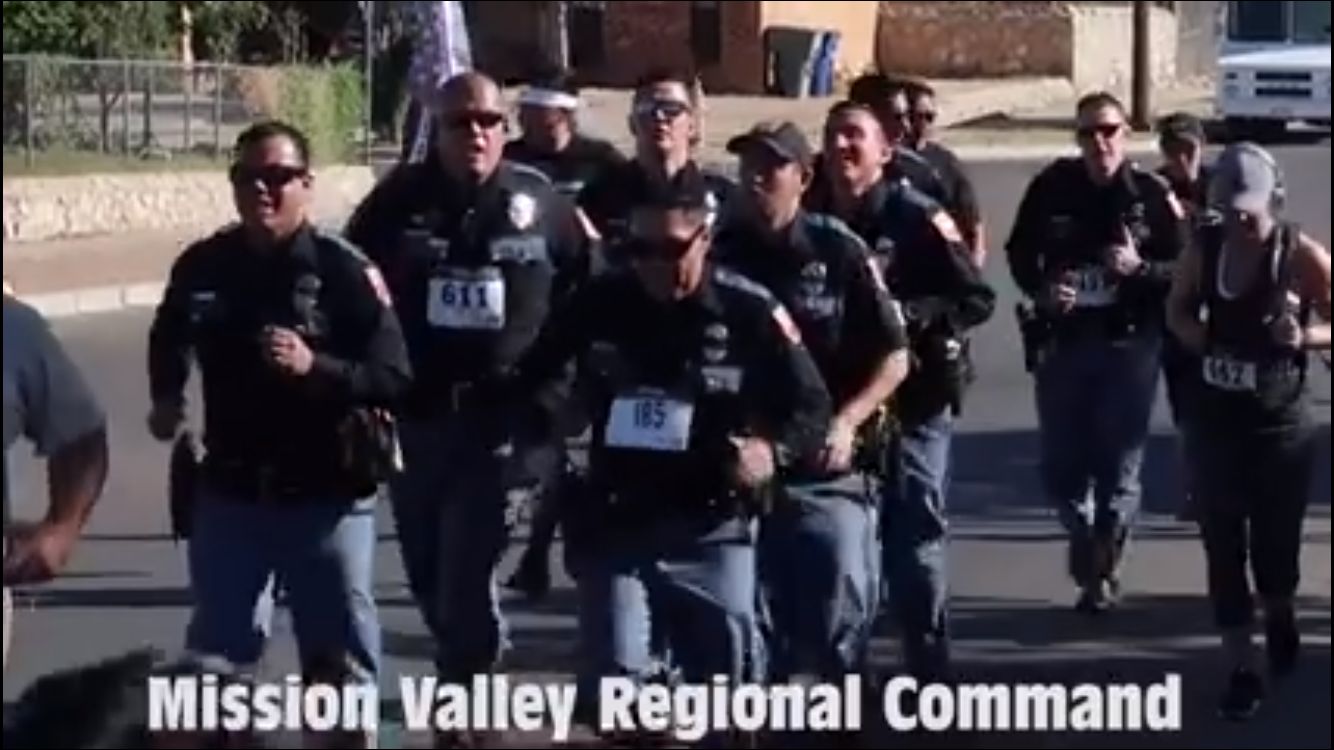 Lastly, there is currently a Motorcycle Operators Course being conducted. These officers are right in the middle of their intense two-week training. The next report will highlight those officers who successfully completed the training.
Until next time, stay safe!!!
Mike Medina