I want to start this article by spotlighting the charitable efforts by one of our own. Some of you may not be aware but Detective Vanessa Acosta has found a tremendous calling. She has created a non- profit organization to help save dogs and cats which have been abandoned, abused, neglected, or in line to be put down. Law N' Paws was created by Vanessa. She, her family, friends, and other officers of this great Department have given of themselves to help continue this great effort. The story of the inception of Laws N' Paws was featured in a news story on KVIA TV and online. If you have a chance, I suggest you go to the link and read the article, it's very powerful. Laws N' Paws fosters a lot of animals and is always in need of donations from dog and cat food to other supplies to help care for the animals. The group has set up a GoFundMe account for monetary donations to help pay for veterinary costs when they arise or for other supplies they may be lacking. The ultimate goal of Laws N' Paws is to find a good home and permanent families where these animals can give their love to a new friend. So if you or someone you know is looking for a new pet, check with Vanessa and Laws N' Paws and maybe you'll find a new loving companion.
May 15th through the 26th, Officers Steve Jaso, Juan Garcia, and I conducted a Police Motorcycle Operators Course for the Department. I believe the Department is trying to fill multiple openings throughout the regions, including two in the Valley. Out of the eight students, six successfully completed and passed the grueling eighty-hour certification course. It always amazes me how in just two weeks we are able to observe such a vast improvement in the students' riding abilities. I thoroughly enjoy instructing this course. Congratulations goes out to Officers Erek Guerra, Josue Rodriguez, Matthew Rodriguez, Alejandro Pichardo-Dena, Claudie Collins, and Daniel Rodriguez. Hopefully announcements for open positions will come out soon. We would like to get you in the saddle before your skills begin to deteriorate. I hope the City will be able to budget for the purchase of new motorcycles with better safety features like A.B.S. to replace the old 2004 Harley Davidson motorcycles we still have. Well again, congratulations and welcome to a new venture in your police career.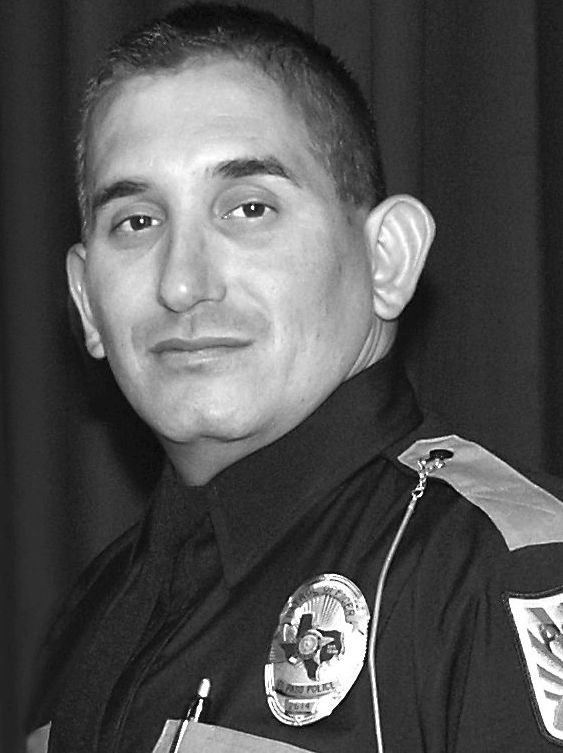 Lastly, on June 14, 2017, the Mission Valley Regional Command had two events occurring in the region. First, there was a dedication ceremony at Carolina Park. The park was officially renamed to Officer David Ortiz Park. Former City
Representative Lily Limon and David's mother worked together in successfully petitioning the City Council to utilize money from discretionary funds to pay for the signage to officially rename the park. City Council unanimously voted to approve the funding for the signs. This was one of Representative Limon's last official acts a City Representative. Thank you, Mrs. Limon, for your dedication to District 7 and everything you did here in the valley.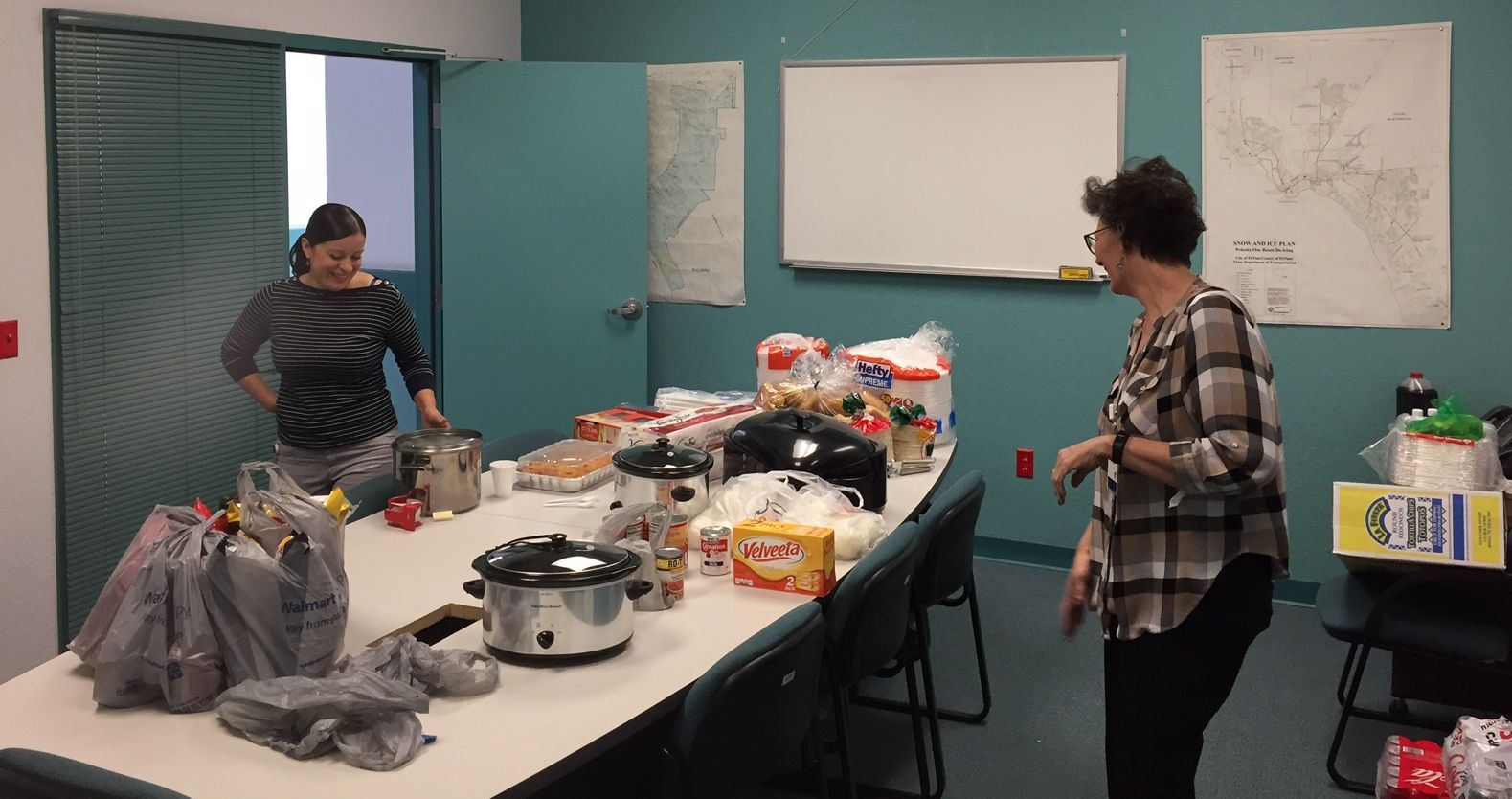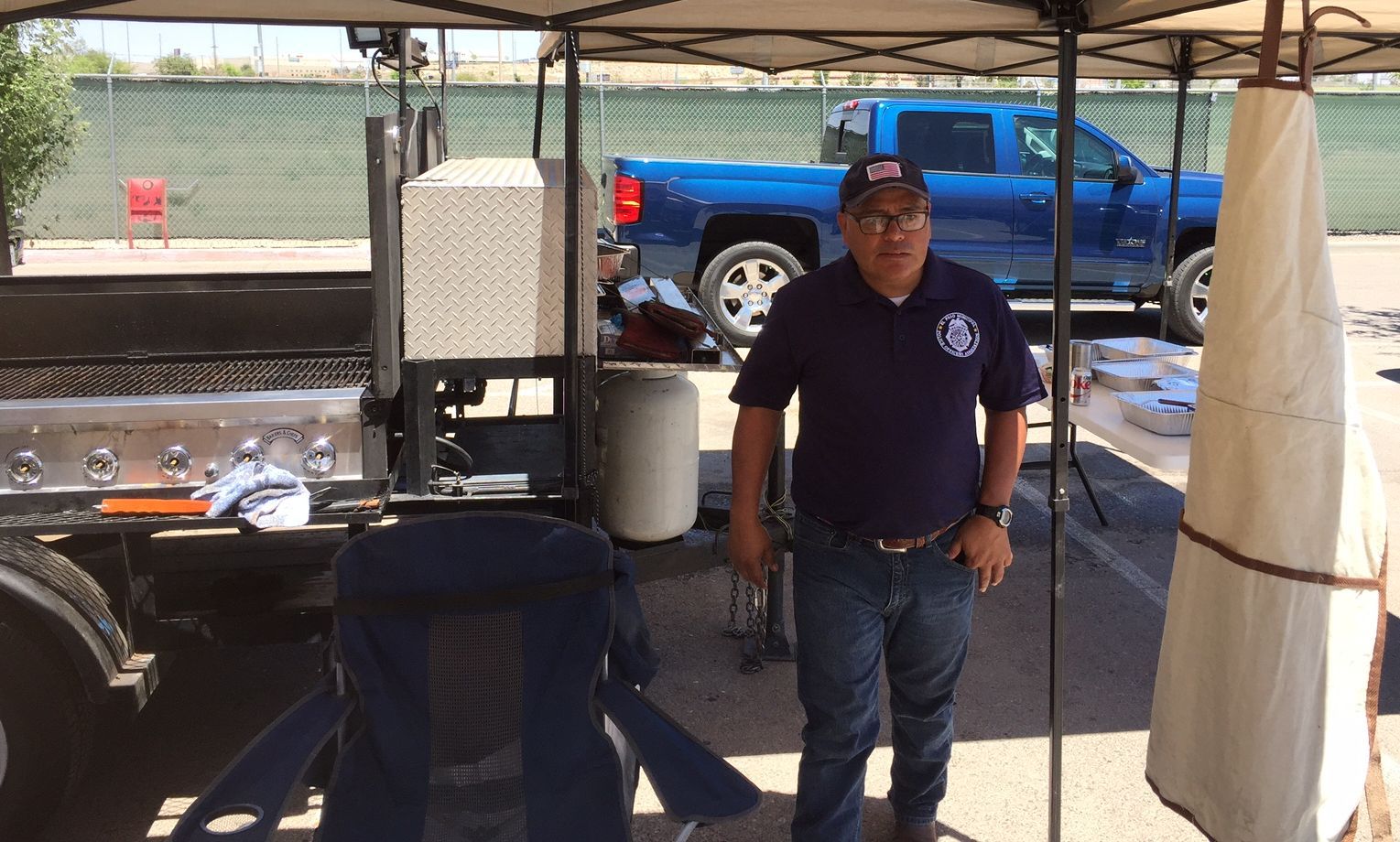 The MVRC also had its annual EPMPOA sponsored officer appreciation cookout. Like always, it was a great success. It was a long day of grilling but it was all worth it. Efren Vasquez and I enjoyed seeing everyone smiling and enjoying themselves. Thank you to everyone who brought side dishes to the cookout. Everything was delicious. A big shout out goes to those behind the scenes getting things prepared for the cookout. I never realized how much work you do setting things up. Thank you to the brass for the monetary donations to upgrade from hot dogs and burgers to steaks and chicken. I know the officers appreciated it as much as I did. Until next time, watch out for each other and stay safe!