Great Evening at EP Chihuahuas First Responder Night
Updated On: Jun 173, 2015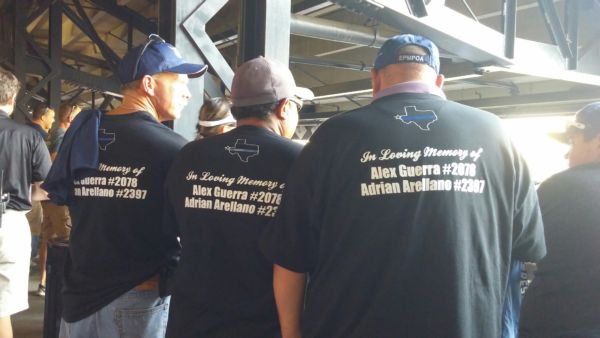 EPMPOA Represented at "First Responders Night" at the El Paso Chihuahuas baseball game
Dear Family in Blue,
I would like to thank all of you that attended the First Responders Night at the El Paso Chihuahuas on Saturday, June 20, 2015.
I really want to thank our EPMPOA Police Home Run Derby Team for spending 3 to 4 hours in 100 degree weather to represent the Association. We placed 2nd out of the three teams and we will definitely practice for next year's event to bring the Derby Win to the Police, where it belongs.
EPMPOA - Team "The Choir Boys"

Pitcher:
Officer Otto Herrera
Hitters:
Officer Mark Campos
Officer Justin Luna
Officer Steve Villalobos
Officer Marcos Marquez
Officer Mando Reyes
Officer Nick Villalobos
I would also like to thank the Color Guard for representing us and running the show which is very hard to do, considering we had three agencies involved. Thank you Sgt. Olsen and especially Officer Marco Anya who led the Color Guard Unit onto the field.
Also wanted to thank all of you on behalf of Fallen Officer Angel Garcia's Family who also attended.
AJ Arellano (Fallen Officer Adrain Arellano's son) represented the El Paso Police Department in throwing out the First Pitch. Adrian's wife and family were in attendance and were very touched by the support for their family and especially her son.
Please keep them in your thoughts and prays following a very hard Fathers Day that AJ had yesterday not having his father with him.
Thank you,
Ron Martin
EPMPOA President