Seventh Annual Fallen Officers' Memorial (Virtual) Run/Walk
The 7th Annual EPMPOA Fallen Officers Memorial Run will be "virtual" this year due to the coronavirus (COVID-19) pandemic. Sponsored in part by Texas 635 and 1-800-BoardUp, it will "take place" virtually anytime now and before Midnight on Saturday, May 16, 2020.
You can chose to participate in the 1 Mile walk, a 5K Run and an 8K Run. You decide when you want to walk or run: morning, noon or night. You decide where you want to walk or run: in your backyard, on a treadmill, on a track or in your neighborhood. Remember, it is "virtual!" Please log down your times and feel free to share photos on the EPMPOA Fallen Officers' Memorial Race Facebook page.
The first 300 registrants will receive a T-shirt and a medal (sizes and quantities are limited). For additional information, or to register, visit www.raceadventuresunlimited.com or contact Mike Coulter at (915) 274-5222.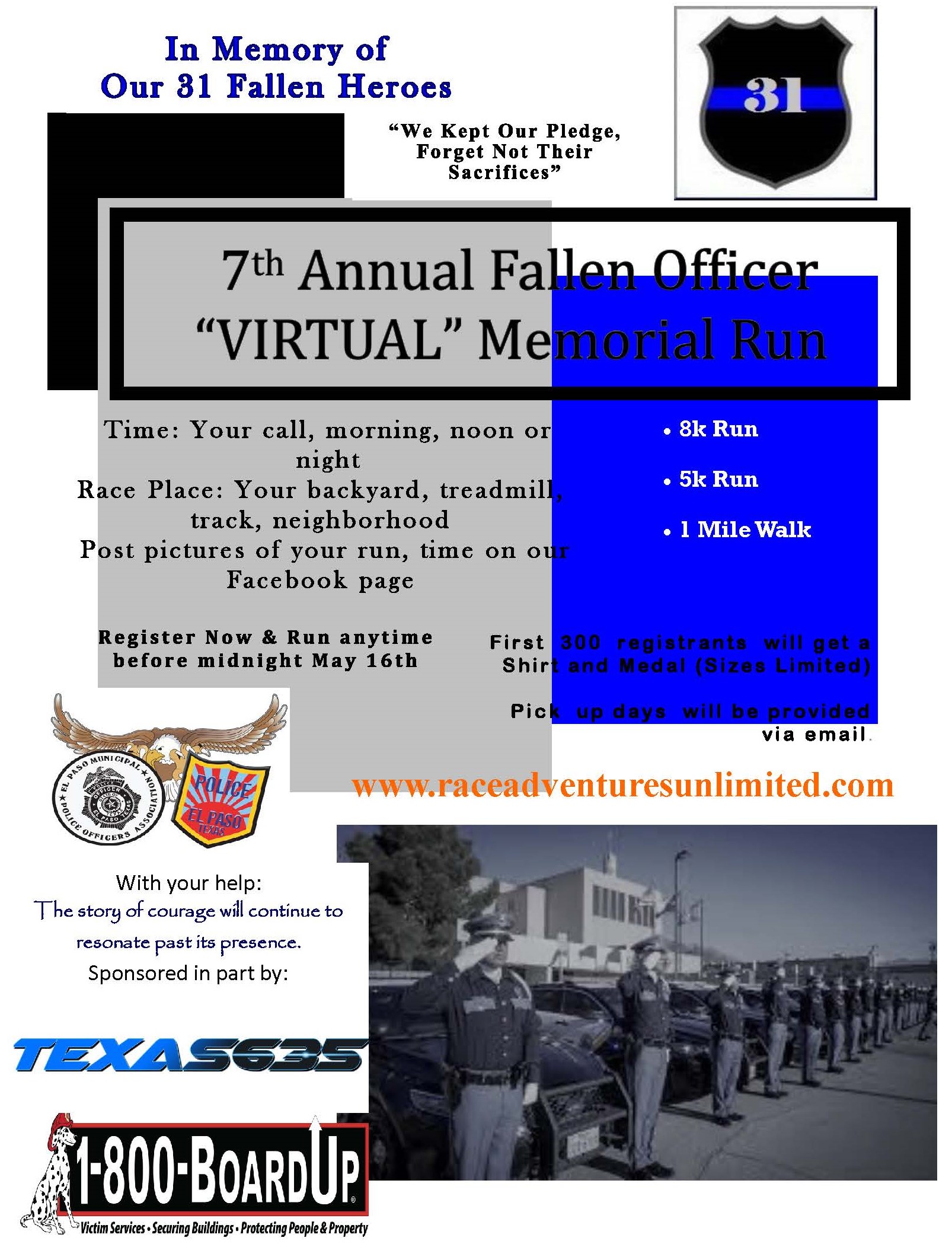 (Click on image to see enlarged version)
All proceeds go toward enhancing the Police Memorial at Charles (Chuck) Heinrich Park.